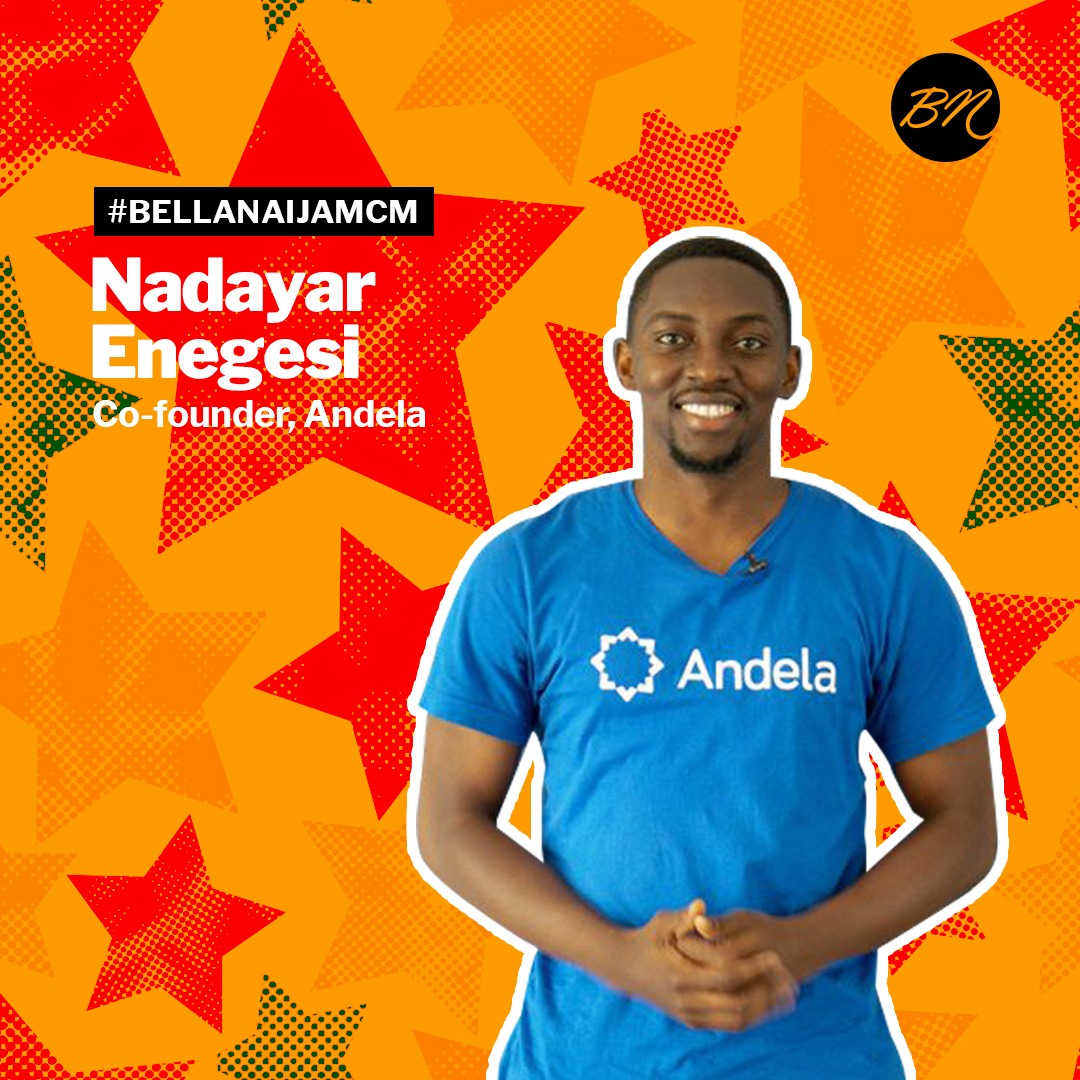 For our #BellaNaijaMCM feature this week, we'll be celebrating Nadayar Enegesi, one of the co-founders of Andela, a talent accelerator that recruits and trains software developers across Africa, and connects them with employers around the world.
Nadayar, together with Iyinoluwa Aboyeji of Flutterwave and Ian Carnevale and Brice Nkengsa started Fora, a distance learning platform for African universities, in 2013. It also helps young professionals discover short certificate courses both online and offline from organisations and universities overseas.
Fora didn't really fulfil the purpose of its creation after it was met with regulation problems and financial difficulties, and it ended up being more of a marketplace for online courses overseas.
That didn't stop them, they brainstormed and decided to address the shortage of global tech talents. They decided to do this by tapping into the millions of brilliant minds across Africa, train them, and connect them with employers globally.
They then got Jeremy Johnson, cofounder of 2U at the time on board, who, fascinated by the potential, then convinced his friend Christina Sass to come on board.
Since then, Andela has been training talents from Africa who are creating tech platforms and solving problems all over the world.
Nadayar, in May 2014, hopped on a one-way flight to Lagos from Toronto to recruit and train the first set of Andela developers. He was an instrumental figure in building Andela's learning infrastructure, curricula, and teams.
He was the Director of Engineering and Training between that time and 2016. Between 2016 and 2018, Nadayar was Director of Learning and Development.
Nadayar is currently the Director of Launchpad, which he describes as Andela's internal incubator for mission-critical initiatives.
In 2016, Andela received a $24m investment from the Chan Zuckerberg Initiative. Mark Zuckerberg, in the same year, also visited the company's office in Nigeria.
In 2017, Andela raised $40 million in Series C funding from CRE Venture Capital, DBL Partners, Amplo, Salesforce Ventures and TLcom Capital.
In 2019, Andela raised $100m in Series D funding.
Andela now has offices, apart from Nigeria, in Kenya, Uganda, and Rwanda.
Nadayar holds a Computer Science and Business degree from the University of Waterloo.
Before cofounding Andela, Nadayar was building software in Waterloo and Toronto, Canada.
We celebrate Nadayar for his work in developing African tech talents and addressing global tech talent shortage.
The post #BellaNaijaMCM Nadayar Enegesi of Andela is Solving Global Tech Talent Shortage appeared first on BellaNaija – Showcasing Africa to the world. Read today!.