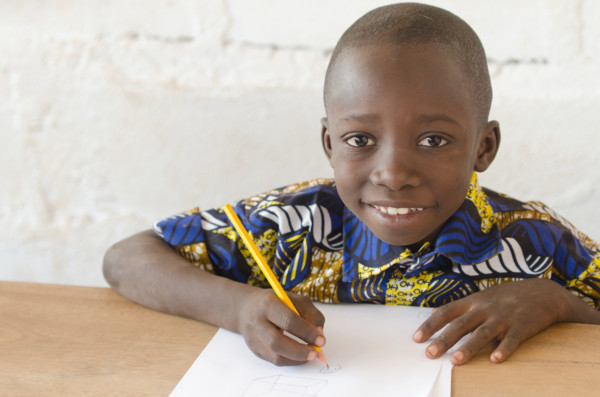 She's cowered on the floor in the living room, trembling.
Aunts are huddled up around her,
One after the other, they probe between her legs,
With looks of horror on their faces
Further invading her privacy.
They exchange glances, moan and shake their heads
With different thoughts running through their minds.
'At only 12.'
'She is scarred for life.'
'How will she get over this?'
'What was she wearing?'
'Why was she alone with him?'
'It is this her friendly nature.'
'Chai, when you're too fine, it's not a good thing.'
''It happened,'' Big Aunty's voice eventually ends the silence, ''It definitely happened.''
A loud shriek tears through the room. ''My daughter oh, my daughter! I am finished!'' The woman groans, rocks back and forth as she sobs.
***
A few blocks away, the men are gathered and speaking in anguished, hushed tones.
'Jesus, Jesus, Jesus,' Uncle Gbenro mutters, his hands over his head.
'This is not a good thing.' Uncle Chude chimes in.
'Hmmm, hmmm, hmmm,' Uncle Musa says, pacing about the room and burning holes into the ground. His heart gallops and skips multiple beats every other second. The men's restlessness make him even more anxious. His head still throbs from his older brother Charles' beatings. Charles had stormed out of the house after their uncles pulled him off, but not before he had spat at him, shouted, 'You have disgraced us.'
He thinks back to happier times.
''My small husband, my prince, no girl will be able to resist you',' his mother always said.
''Go after what you want. A real man is aggressive and takes it by force',' his father told him on several occasions.
He was baffled by his uncles' reactions. They were 'bad guys,' or at least that's what they used to call themselves when they were younger. He'd always looked up to them, wanted to be like them. They had the most intriguing conversations about women and he and Charles would eavesdrop on their conversations as often as they could.
''These girls, do they know what they want? One minute yes, one minute no,'' Uncle Chude would say, gulping down his beer.
''I tire o,'' their friend Edet would respond, moving his head from side to side.
''Don't mind them. You have to teach them, make them want you, change their minds abeg,'' Uncle Gbenro would add.
''Did you see Debra's body. It was calling me.'' Uncle Musa would close his eyes and squeeze his face, picturing the object of his desire.
''So so so shakara when you know they want you and want it,'' their close friend Tamuno would add.
So why were they all gloomy? He had thought they would have been proud and hailed him as a man. After all, he was 14. He was becoming a man. Didn't they notice? Didn't she notice? Even Pastor Wonder had said last week that the girls should stop wearing tight clothes that hug their chests and short skirts.
The men were talking a lot but not quite saying much. He was afraid to ask questions. He was too anxious to speak.
Footsteps approached rapidly. His dad spoke for the first time. 'They are here,' he said.
The door was flung open. Two uniformed policemen from the local station appeared with her dad and two of his friends. Her dad pointed at him, growling, 'This is the animal. Take him before I become a murderer!' His two friends held him back as he charged forward.
Closely following them was Pastor Wonder. He came in and joined Uncle Gbenro in chanting 'Jesus, Jesus.'
Why didn't his uncles do anything? They just stood back and let the police take over. He heard Uncle Musa and Brother Chude say to his dad 'We will go with him' while his dad nodded slowly.
As the policemen dragged him away, he saw his mum bent over in the corner staring at him. 'My prince, my prince,' she cried. Everyone was short of words.
He walked out of his home, flanked by a policeman on either side. Uncle Musa and Brother Chude followed behind him. Her dad and his two friends, too. He could hear prayers going on in his house, led by Pastor Wonder. They were acting as though someone had died. Maybe he had. Maybe where he was going and what was going to happen to him next may be worse than death itself.
The post BN Prose: Who Will Teach Our Sons? by Toun Tunde-Anjous appeared first on BellaNaija – Showcasing Africa to the world. Read today!.